Senior Help Desk blogger Shams provides a review of the app PicCollage. As we head into the holidays, this review is perfect timing. Many of us will be spending time with family and friends, and while we may instinctively select Instagram to capture and share our favorite holiday traditions, PicCollage offers an alternative with lots of bells and whistles as Shams points out in his review. Shams also reminds us that making time for friends and being a little "goofy" if ok every now and then!
Crisp, clean, and cool. The three things any app should be in my book. PicCollage, as the name implies, allows you to create amazing collages using photos, stickers, text and frames. Pictures really come alive, and there are no limits as to how many pictures you can put per page. It's a nifty app for anyone looking to string together pictures and memories, and with the Holiday Season fast approaching, I believe everyone with an iOS device should at the very least give it a download. Enough background though, let's jump right in!
Unlike hundreds of start-up screens with the classic "loading circle" spinning endlessly around and around, PicCollage opens up with a nice little slogan: "party with your photos." Catchy and effective, it drew me right in. Next I glanced up on my iPad to see their logo, a artistic, cubist rendition of a camera icon. It looks like a movie director's film clapper board combined with a miniature Nikon. Great job Cardinal Blue.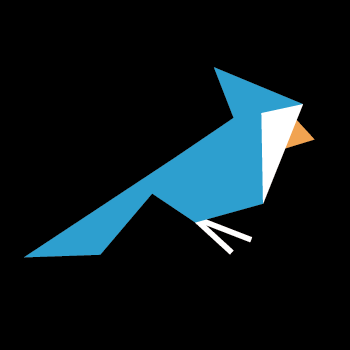 Image from fti.au                         Image from Cardinal oxides Blue's twitter
From here on out, PicCollage gives you some simple directions to help get you started.
\
Let's say you have some really nice pictures on your Instagram, but because of the app's limited capabilities, you can't save them to your camera roll. Fret not, because PicCollage has the ability to link with both your Facebook and Instagram accounts. And trust me, they don't spam your wall with unnecessary links and annoying ads.
Now I'll show you my very own collage, which took me all of five minutes to finish and clean up:
Images can be maneuvered and moved around the background however I liked, and they can be enlarged/shrunk to just the right size I had in mine. The only problem I found was that some pictures overlap others, as you can see from the ridiculous one of all of my friends in the center. However, PicCollage doesn't stop there. The amount of customization you can do to your set is simply amazing.
Oh did I mention you can add text to your collage as well? Well here's my rendition, a goofy font for my equally goofy group of friends. Perfect, don't you think?
And if the text options aren't enough, PicCollage offers a HUGE library of vibrant stickers and backgrounds you can mess with. You can also tinker with the borders of your photos, to make them "pop" even more. These designs appeal to people of all ages, with polka-dots for small children to regular one-colored designs for adults. Being the teenager I am, I think I'll be giving everyone a curly mustache pretty soon.
Saving your Collage is as easy as clicking the arrow in the top left of the screen. Best of all, no annoying pop-up asks you to set up an account. What if you don't like a particular photo or placed a sticker in the wrong place? Don't worry! PicCollage's handy-dandy trash icon serves as a place to dump unwanted photos. Just simply select and drag a photo to the top right hand corner of your screen and it'll automatically be deleted.
Finally, when your collage is finalized, you can export it and share it with the world using a variety of options shown here:
All in all, I love this app. I use it to organize my notes and photos all the time, and have also used it for numerous school projects. Great tool, and helpful as well.
Final Verdict: 5/5, Excellent!